With this plugin you will be able to automatically generate a custom login and registration page for each course, with a dedicated url.
The page will show the course logo, and it will be possible to automatically add the registering users to a specific orghart node. Also, the custom fields on the registration form can be different from the standard one!
Let's briefly see how it works:
Click on Edit Course to access Plugin Settings that will be available under the tab "Landing Course."

Use custom node fields, add personalsed css and landing url.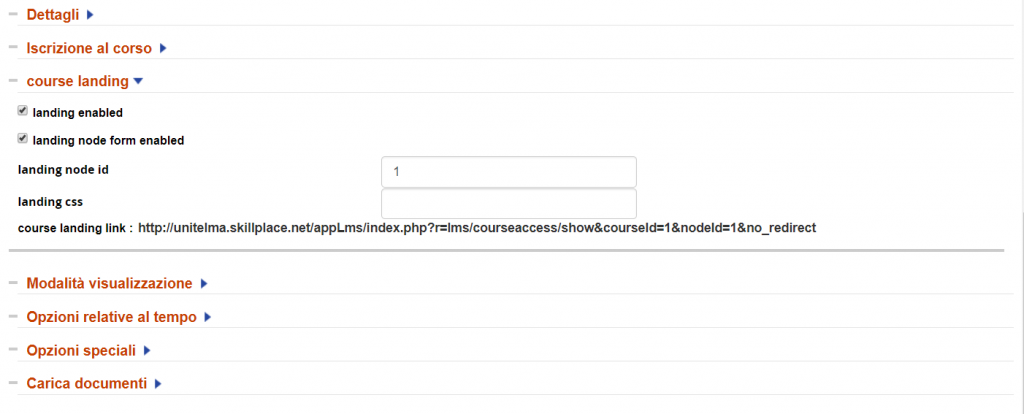 This is an example of how you login/registration page will look like:
What are you waiting for?